Alice Eve attends the launch of Galerie Behnam-Bakhtiar and the private view of 'Human Being, Being Human' by Farzad Kohan on December 05, 2019 in Monaco, Monaco.
Alice Eve attends The Fashion Awards 2019 at the Royal Albert Hall on December 02, 2019 in London, England.
Alice Eve has beamed in as a new recruit! Carol Marcus will give you a 20% increase in Weapon Damage if added to your crew.
When celebrities hang out with Bustle writers, we want to give them the chance to leave their mark. Literally. So we hand them a pen, a piece of paper, a few questions, and ask them to get creative. The rest is up to them. This time, Replicas star Alice Eve is leaving her mark in the Bustle Booth.
Alice Eve isn't afraid of the future, even though her new film, out in theaters now, could reasonably give a person cause for concern. The actor, who also played Carol Marcus in Star Trek Into Darkness, Typhoid Mary in Iron Fist Season 2, and starred opposite Chris Evans in his directorial debut Away We Go, essentially plays two characters in Replicas: Mona, a doctor and mother who's supportive of her husband Will's (Keanu Reeves) research into a new form of life extension and the "replicated" version of Mona that Will creates after she and their children die in a car accident. It's an unsettling notion, the idea of being brought back to life in a lab. But Eve, who believes that "the only thing that will avoid our extinction is thinking forward," isn't so sure that an advancement like that would fundamentally change humanity.
"This is often the case with evolution. It might not be as big a change as we think. We might suddenly move into replication and be like, 'Yeah, Grandma's back,'" she reasons, laughing. "We can kind of adapt. We're so adaptable as a species."
Though her credits also include West End and Broadway stage productions, romantic comedies, and period TV dramas, Eve keeps returning to science fiction for this very reason. The questions that films like Replicas raise about "playing god," cloning, and "the ethics of these things" are personally interesting to her. "I like to think ahead," she says, rightfully pointing out that the scientific community is already wrestling with these ideas.And, like any self-respecting science fiction buff, Eve is a huge fan of her most recent costar, legendary in the genre for his work on the Matrix films. Working with Reeves is the first draw to Replicas that she mentions, though she had to put some work in when it came to forging a personal relationship with the famously reserved actor.
"He's a super private guy, and he's definitely hard to get to know. But also very polite, so it's not like he's unpleasant in any way," she says. "So, it definitely began where we wouldn't talk, and then I just decided, 'I'm just gonna tell him everything about my life, because otherwise we're not gonna be friends.' And then he became a confidante of sorts, and he was able to express his interests and his questions about romance and his questions about his dating life."
The young actors who play the couple's children, meanwhile, were mostly interested in "what Keanu did on his motorbikes and how he did these rides that gave him these scars," Eve remembers.
On the professional side, the actor recalls adding her input to ensure that Mona didn't seem to be "serving her genius husband," but rather was seen as an equal intellect, who advises him from her own position of expertise. Having Mona be a physician wasn't a point of contention, it seems, but that doesn't mean that there wasn't some healthy discussion on the set between her and Reeves, who's also a producer on the film. "I would say, 'I don't want to do it like that,' and he would say, 'I think you should,' and maybe we would get heated but we never fell out," she says. "But I definitely held my corner, and I felt that he was supportive."
Particularly, Eve questioned the way that post-replication Mona responds to hearing what happened to her — she seems to take it in stride. "I feel like I personally would have held more of a grudge and found it harder to forgive, but at the same time, if somebody brought you back from the dead, you'd be a bit like, 'Damn, you love me,'" she says. In a strange, twisted way, Eve thinks it's "kind of the most romantic thing you can do."
"And compromises can be made," she adds. "If you did bring someone back, and they weren't completely the person they were or the person you hoped they would be, maybe you might learn to love that person anyway."
From the heightened near future of Replicas, Eve will be seen next playing someone from our politically and socially heightened present. In Jay Roach's Fair and Balanced, she plays Fox News anchor Ainsley Earhardt. And though the actor hasn't met her real-life counterpart, she did, during her research, "fully immerse" herself in the channel, the behind-the-scenes of which the movie dramatizes. Taking in that much cable news sent Eve, who also recently swapped her iPhone for a "little Nokia" (she only misses Uber and her GPS, she tells me), back to written news, which she finds more inclusive of conflicting viewpoints.
"The news all feels like a movie to me now, even CNN," she says. "I just feel that it's bombastic, and so I just watched it like I watch… E News!" The movie will explore not only the fervor that Fox News has stoked in its viewers, but also the company culture under Roger Ailes, the former chairman and CEO who died in 2017, not long after he was accused of sexual harassment and misconduct — and of cultivating a misogynistic working environment — by several women who'd been employed by the network. (He denied all allegations.) The biopic is not a movie for just conservatives or just liberals, however. If viewers are interested in "the people inside" the news behemoth, they'll find something in Fair and Balanced, Eve predicts, "regardless of how they think healthcare should be run."
Still, cable news isn't Eve's thing. But her Bustle Booth answers reveal what she is into, including Matthew McConaughey movies and random Bill Murray encounters.
ITV has set the core cast for Belgravia. Tamsin Greig (Episodes, Friday Night Dinner), Philip Glenister (Mad Dogs, Living The Dream), Harriet Walter (Law & Order: UK, The Crown) and Alice Eve (Star Trek Into Darkness, She's Out Of My League) have all signed on to star in the six episode adaptation of Downton Abbey creator Julian Fellowes' novel.
Belgravia is a story of secrets and dishonour amongst the upper echelon of London society in the 19th Century. When the Trenchards accept an invitation to the now legendary ball hosted by the Duchess of Richmond on the fateful evening of the Battle of Waterloo, it sets in motion a series of events that will have consequences for decades to come as secrets unravel behind the porticoed doors of London's grandest postcode.
Rounding out the cast of the series is Tara Fitzgerald (Game of Thrones), Ella Purnell (Miss Peregrine's Home For Peculiar Children), Richard Goulding (The Windsors), James Fleet (Four Weddings and a Funeral), Adam James (Band of Brothers), Paul Ritter (Friday Night Dinner) and Saskia Reeves (Luther).
The drama series, which is based on the 2016 novel of the same name, is set up at Downton indie Carnival Films. Fellowes himself is adapting the novel for television and he will also serve as an executive producer alongside Gareth Neame, Nigel Marchant and Liz Trubridge.
Epix is co-producing and will air the series state-side. Filming will take place at a range of stunning Victorian locations in London and the home counties, Edinburgh, Bath and Northumberland. Sense & Sensibility helmer John Alexander is attached to direct. NBCUniversal International Distribution will handle global sales. Colin Wratten (Killing Eve) is the series producer.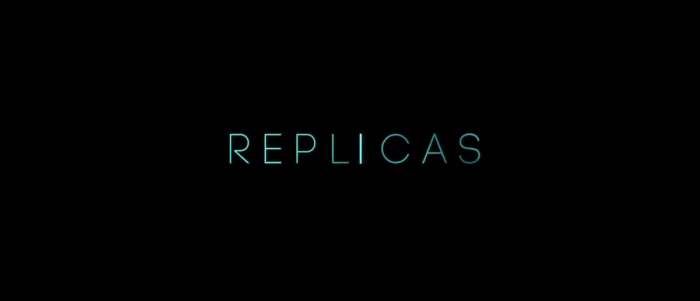 Replicas stars Keanu Reeves (John Wick, The Matrix, Speed) and Alice Eve (Marvel's Iron Fist, Before We Go, Star Trek Into Darkness), directed by Jeffrey Nachmanoff. After a car accident kills his family, a daring synthetic biologist (Reeves) will stop at nothing to bring them back, even if it means pitting himself against a government-controlled laboratory, a police task force, and the physical laws of science. Replicas also stars Thomas Middleditch (Silicon Valley) and John Ortiz (Silver Linings Playbook). Replicas hits theaters on January 11, 2019.
Mark Duplass and Alice Eve are boarding Jay Roach's untitled Roger Ailes movie which Lionsgate is currently closing to distribute and BRON Studios is producing and co-financing.

Duplass will play the husband of Megyn Kelly, who is being played by Charlize Theron. Eve will play Fox & Friends host Ainsley Earhardt.

The feature, which was passed on by Annapurna before going into production, centers around the women at Fox News Channel who were sexually harassed by network chief Ailes, and who took him on.

Duplass received his first Emmy award in September for the acclaimed Netflix documentary series Wild Wild Country. Last May, Duplass along with his brother Jay published their first book Like Brothers (Ballantine Books), which examined their personal and professional partnership. Mark will star next year in an untitled film for Netflix, directed by Alex Lehmann and produced by the Duplass Brothers. Opposite Ray Romano, the film is a bittersweet bromance about friendship, mortality, and made-up sports. Duplass is repped by ICM and Sloane, Offer, Weber & Dern.

Eve, who starred in Star Trek: Into Darkness and the Netflix/Marvel series Iron Fist as Mary Walker, also appeared in the streaming service's anthology series Black Mirror. She can be seen in Entertainment Studios' upcoming Keanu Reeves movie Replicas on Dec. 7. Eve is repped by Untitled Entertainment, CAA and Independent Talent.

Roach's Ailes project is written by The Big Short Oscar-winning screenwriter Charles Randolph. Also starring are John Lithgow as Ailes, Malcolm McDowell as News Corp chairman Rupert Murdoch, Margot Robbie as FNC news producer Kayla Pospisil, and Nicole Kidman as Gretchen Carlson, the FNC anchor who sued Ailes for sexual harassment. Allison Janney and Kate McKinnon also star.
Alice Eve (Star Trek: Into Darkness) is joining Lana Condor, James D'Arcy, Laura Harrier, Charlotte Le Bon, Mena Massoud, Alex Pettyfer and Benedict Samuel in anthology sci-fi movie Warning.The series of interweaving short stories follows different characters in a future Earth. Agata Alexander will make her feature debut on the project based on an original screenplay she wrote with Rob Michaelson and Jason Kaye. Cybill Lui is producing through her banner Anova Pictures. The film is in pre-production.

The Exchange has international sales rights and is presenting to buyers at AFM. ICM Partners is handling North America.

"We are so excited to have the beautiful and talented Alice join us," said Lui. "This project is a rarity as it is
high-concept, thought-provoking, funny, grounded sci-fi material envisioned by a female filmmaker supported by a really cool and diverse cast."

Eve is represented by CAA, Untitled Management and Independent Talent Group.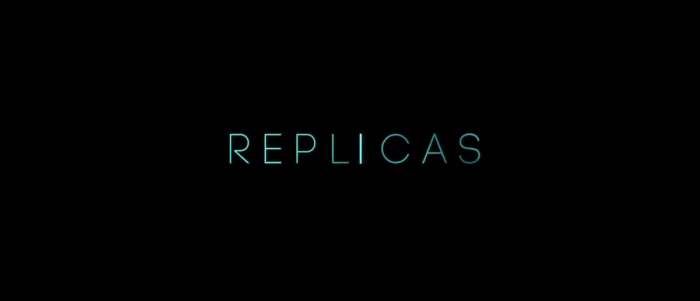 The long-in-development science fiction film 'Replicas' is finally slated to come out. The film, which stars Keanu Reeves and Alice Eve, will go wide on January 11, 2019, a time when it is not likely to have much competition. Reeves plays Will Foster, a "daring neuroscientist" (I said it was "science fiction!") working in the field of Alzheimer's research, who attempts to replicate the brains of his family after they are killed in a car accident, "even if it means pitting himself against a government-controlled laboratory, a police task force and the physical laws of science."

Reeves was first signed to star in this picture in 2014, with Tanya Wexler attached to direct, but after some delays, Jeffrey Nachmanoff took over. 'Replicas' comes courtesy of Lotus Entertainment and di Bonaventura Pictures, and Entertainment Studios, who bought the distribution rights for $4 million at last year's Toronto Film Festival. Chad St. John penned the screenplay, based on a story by Stephen Hamel. The film also stars Emjay Anthony, Aria Lyric Leabu, Emily Alyn Lind, Thomas Middleditch, and John Ortiz.